How can we be of service to you?
At Mobius 3D Technologies, we are passionate about metal 3D printing products for a variety of industries, particularly medical device design and manufacturing. We understand the value and potential that printing brings to innovative designs and overcoming the added challenges of manufacturing. Mobius 3D Technologies is constantly pushing the boundaries of 3D printing and metalworking. This is why we offer more than just quality products. With our accumulated knowledge, we offer advice on functionality and optimising products for the printing process.
Mobius 3D Technologies is constantly pushing the boundaries of 3D printing and metalworking. This is why we offer more than just quality products. With our accumulated knowledge, we offer advice on functionality and optimising products for the printing process.
Materials: Aluminium AlSi10Mg(B) | Stainless steel AlSl 316L | Titanium Ti6Al4V | other materials on request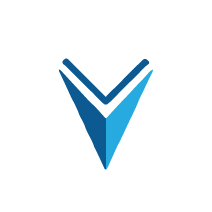 Patients with laryngeal cancer breathe through a stoma in the neck instead of through the nose and mouth after a total laryngectomy. As air is no longer inhaled through the nose, the air is cooler and less humid. The use of a Heat and Moisture Exchanger (HME) can restore the important heating and humidification function. The PURINOX HME was developed using innovative design and advanced 3D metal printing technology, which aids in excellent humidification. At the same time, the resistance of the PURINOX HME remains low. In combination with a voice prosthesis, the PURINOX HME also enables speech by simply closing the ergonomically designed openings of the PURINOX HME with thumb and forefinger without applying pressure to your stoma.
Patients who have had a total laryngectomy for cancer of the larynx can speak by covering the stoma with their hand. Many patients find this uncomfortable as it constantly highlights their disability when speaking and they lose a hand. Hands-free speech is possible with an automatic speech valve. However, many (~80%) of patients are unable to speak 'hands-free' with this. The sternal fixation prosthesis should facilitate 'hands-free' speech with an automatic speech valve by providing counter-pressure to the stoma during speech.
In collaboration with the Antoni van Leeuwenhoek Hospital, Mobius 3D Technologies is developing an advanced jaw implant for patients who require removal of part of the jaw because of cancer. This implant will be designed digitally based on CT images. The implant will be 3D printed from titanium with a porous interior. 3D-printed jaw implants are designed to provide patients with safer, more reliable and stronger options than current procedures.
Primeur: eerste succesvolle operatie met op maat 3D-geprinte titanium onderkaak in Antoni van Leeuwenhoek
Mobius is your reliable partner for medical build-to-print devices. When standard products fail to solve a medical problem, Mobius is here to manufacture customized medical devices. Consider, for example, patient-specific implants or tooling. Whether you're a medical professional or an industrial partner, you can approach us with your design or issue, and we'll ensure it is professionally printed using our metal 3D printing technology. 3D printing allows complex shapes to be produced with great design freedom. With our expertise and dedication, we deliver solutions that meet your specific needs and requirements.
Mobius 3D Technologies is assisting an international manufacturer with the development of gyrocopter parts from concept to practical manufacturability. We collaborate on how to combine the best of 3D printing and machining while maintaining the functionality of the design within the client's budget. As well as sharing knowledge and experience, Mobius 3D Technologies manufactures products on a 3D printer and machines printed products on a 5-axis milling machine.
Additive manufacturing offers a perfect combination of weight optimisation, energy absorption and energy efficient design. These features provide the ability to meet increasing performance requirements without the limitations of traditional manufacturing techniques. Mobius 3D Technologies enables automotive manufacturers and suppliers to integrate these complex functionalities in an economically efficient way.
Mobius 3D Technologies works with several toolmakers for whom we 3D print complex parts and systems in hardened steel. Mobius 3D Technologies also has reliable partners in the field of post-machining such as turning, milling & grinding.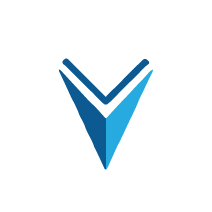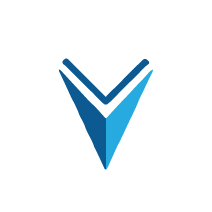 Boris van Putten
Managing director
+31646296967
Marit Buitenhuis
Medical engineer
+31682831136
Naomi de Winter
Medical engineer
+31653383457
Jasper Bakker
Production manager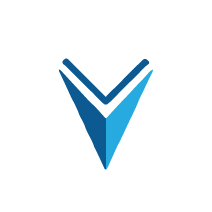 Frequently asked questions
3D printing offers many advantages. The free-form design of 3D printing offers endless possibilities. It allows complex shapes to be produced and weight reduced by hollowing, meshing and topology optimisation. Material use is minimised through the efficient use and reuse of printing powder. Parts can be produced quickly without the need for complicated tools, moulds or machining programmes. In addition, multiple parts can be integrated into one assembly. 3D printing is an advantageous production technique if your product has complex shapes to machine, expensive base materials, time pressures or a combination of these factors. 
The properties of our materials are similar to those of similar cast products. To achieve the right quality, we have a 'world-class' quality management system that constantly monitors the production process. We also invest heavily in researching and exploring the unlimited possibilities offered by additive manufacturing. Would you like more information? Please contact us!
For production, we use an additive manufacturing technique called Laser Powder Bed Fusion. In this technique, metal powder is applied to the building plate layer by layer from a reservoir. Two lasers are used to fuse each layer together.
We print in aluminium (AlSi10Mg(B)), stainless steel (316L) and titanium (Ti6Al4V, grade 23). For the application of other materials, please feel free to discuss the possibilities. If there is sufficient demand, we will expand our product range. Please do not hesitate to contact us if the material you require is not in our range.
We can print anything up to a size of 245 x 245 x 280mm. Sometimes larger products are possible by carefully dividing the product. Even if you have larger products, please contact us. We do not shy away from challenges and will work with you and the network at our disposal to find a solution.
We can print within ±0.1mm when a product occupies most of the build plate. For smaller products, the accuracy is in the ± 0.1 mm to ± 0.05 mm range. With CNC finishing we can achieve even tighter tolerances of up to ± 0.05mm.
Delivery times for printed products are usually up to 3 weeks. We also have a 'fast track' for products with a shorter lead time (<1 week).
You can contact us for machining services such as tapped holes, heat treatment, external and internal surface treatment and assembly. Please also contact us if you require a finishing option that we do not currently offer. We are always open to expanding our capabilities and meeting your needs.